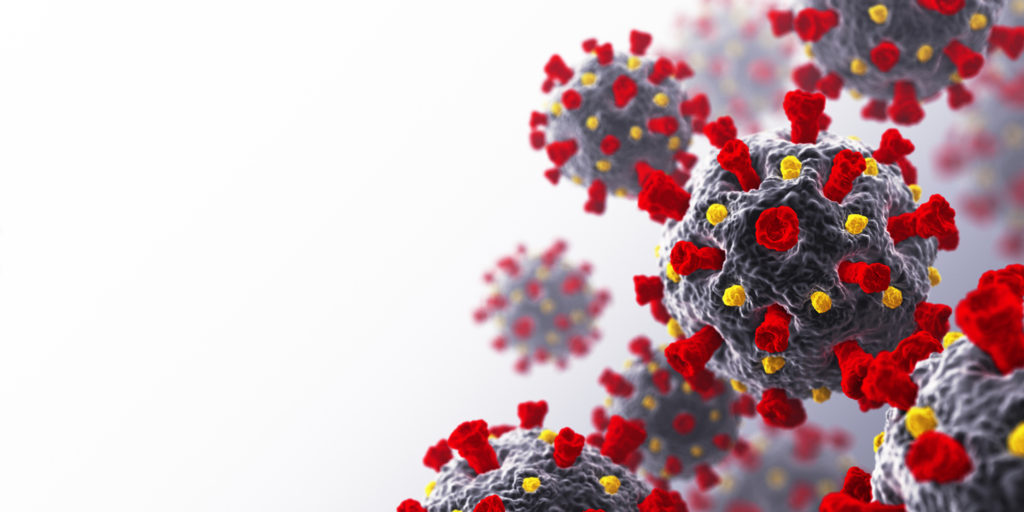 The recent campus eviction has left many Vanderbilt students confused. However, the administration is now "asking" students to return to Vanderbilt, as the coronavirus is feeling rather lonely on campus. Its only friends remain at the Wesley apartments where it resides often.
Mr. COVID-19 described his March visit as friendly and welcoming. "I've never felt so included. A few days after I arrived, students threw a massive surprise party for me. The past few weeks have been rather saddening, but Wente assures me that there will be plenty of fresh faces on campus in the coming weeks."
Students who "elected" to remain on campus have been moved from their dorms to the Towers demolition site. Vanderbilt has graciously provided a variety of blankets for sleeping accommodations. Scraps of collapsed dorm beds have been included in the cost of Student Housing.
The Slant interviewed non-Diermeier chancellor Susan Wente to understand the thought process behind Vanderbilt's unprecedented reaction to COVID-19.
"Nothing says community like having students sleep in the ruins of our worst residential building," said Wente. "We have plenty of food options for our isolated students, such as leftover pine nuts from rand bowls and Peace Tea."
To avoid theft and damage, students' dormitory items have been stored in the best possible storage facilities: inside the Peabody construction pits.
"Ultimately, we would like all students to return to campus in the next few weeks," stated Wente. "Our reported cases of COVID-19 infections are not nearly as high as other top universities, and we would like to maintain a more competitive number for the upcoming US News Best Universities Report. The opportunity to have students return to campus after spring break was a great chance to bring COVID-19 to Vanderbilt. But these are rookie numbers, and we need to bump them up."
Students are expected to return to Campus by 11:30 AM on April 5th or they will face disciplinary action. When asked about the consequences, Wente chuckled, "Who knows?! Maybe we'll just steal your Commodore Cash."
Our beloved chancellor currently resides in the new Zeppos tower penthouse. "It's been getting kind of boring here," says Wente. "I've been throwing pennies off the balcony at the students in the demolition site. I find this new method of financial aid far more efficient and entertaining."
Students will be required to return to their dorms and live on campus. However, Vanderbilt will continue to provide lectures on Zoom rather than in-person, as professors decided to isolate themselves from students over fears of contracting the virus. The Philosophy Department remains in the basement of Buttrick Hall, not because of quarantine, but rather a lack of funding.
"We recognize our precious position as the #15 university in the nation and will follow the best plan of action to climb the leaderboards and raise tuition," Wente continued. "There are no plans to refund the current semester's tuition, as our zoom classes maintain the same Vanderbilt quality you expect. Student exam scores have been at an all time high. We believe the online classes lend themselves to a greater work ethic."
"Although some large gatherings may be prohibited by the state government, we have alternative ways of harvesting that Vanderbilt spirit! Rites of Spring is still happening, where students can attend a Zoom class in which DaBaby will be played on an iPhone speaker."
Current seniors are upset over the delayed graduation ceremony. However, several Cinema & Media Arts 5th years are celebrating the fact that they can now graduate alongside their classmates.
"The demand for a Class of 2020 commencement address is understood," says Wente. "The university currently has plans to hold a graduation ceremony for our seniors. We found a wonderful location in a lower Broadway alley that really embraces the character of Nashville. We plan to avoid the large gathering rule by sorting graduates into groups of threes. There will be an upcoming sign-up form on Google sheets. A partnership with Greyhound Busline has been formed to provide a cost-free form of transportation for our students.This is not including a $90 processing fee for the ticket."
Wente stressed that the school has adequate safety measures to ensure students remain in mediocre health in order to improve the corona stats. "We've pumped Commons dining food with loads of expired antibiotics. For our 'natural medicine' residents, we have herbal scents and remedies available at the Munchie Mart. There should be no worries about campus safety. Besides, I have authority to declare Martial Law," said a smiling Wente.
Mr. COVID-19 offered some closing remarks, stating, "I look forward to my upcoming Chancellor's lecture. I want to reach the entire student body. With the support of Vanderbilt's brilliant administrative plans, I believe I can really make an impact on this campus."