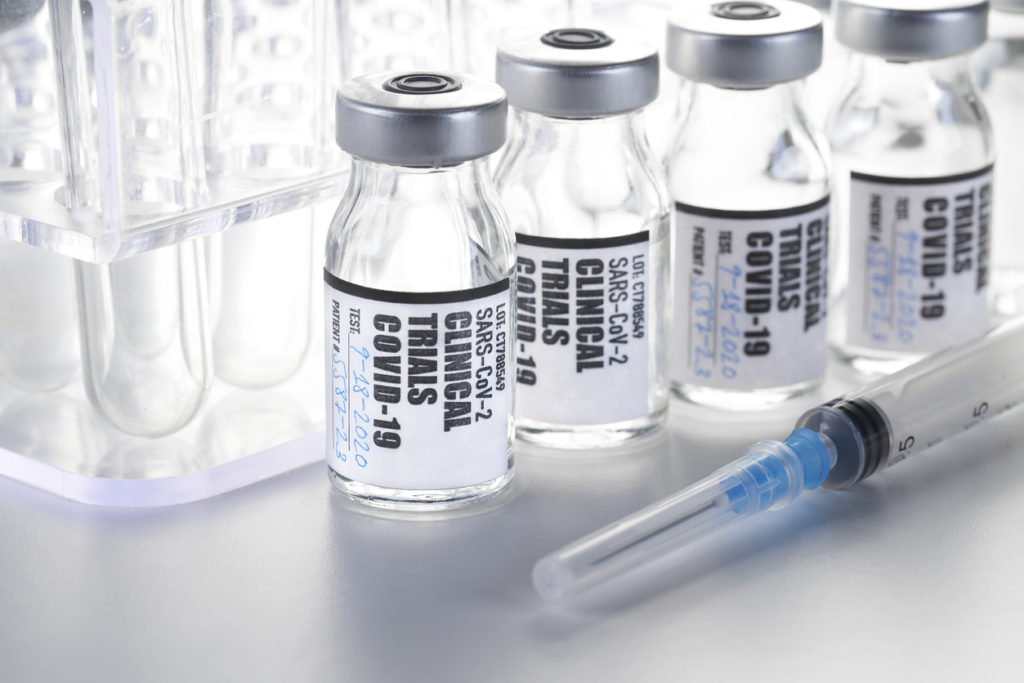 Vanderbilt University's research labs have discovered a vaccine for the novel coronavirus strand, potentially signaling the end of the pandemic in America. News media began singing Vanderbilt's praise and bipartisan support rose, with Mitch McConnell close to passing a "Let's Not be so Awful Because of Vanderbilt" bill through Congress. Nationwide celebrations commenced and Harvard's President was recently quoted as saying, "Damn, we sure are proud to be the Vanderbilt of the North."
However, in a statement issued exclusively to the Hustler and TMZ, Vanderbilt released a list of demands to the rest of the SEC in exchange for the vaccine that, if not met, could make celebratory gatherings short-lived. Included on the list are Florida's 2008 national title, Tennessee's relegation to the AAC and the cessation of Gulf Shores, AL, per request of the two people still left in Greek life.
Vanderbilt spokeswoman Hela Swindlen clarified the demands. "We deserve Florida's 2008 national title because they lost to Ole Miss, and who loses to Ole Miss, amirite? Tennessee hasn't been nationally relevant since Peyton Manning, and Gulf Shores is an institution for Vanderbilt Greek Life, much like hazing and racism. We feel these demands are reasonable and, more importantly, backed up by a threat."
However, some SEC schools are still debating whether or not to acquiesce. When contacted for a response, Alabama chancellor Ellen Fant was obstinate that her university wouldn't give in. "I don't give a rat's ass about a vaccine. I clearly don't care about this virus: have you seen our Covid clusters?"
She was asked about the potential negative publicity of not taking the vaccine, to which she stated the following: "We'll just rebrand ourselves as the Corona Tide. Instead of football games, we'll have a testing station at midfield and add a point to the scoreboard every time we get a positive case. We're fucking Alabama—you can't say shit."
University of Florida researcher Allison Gaedr commented on Covid research gains at UF for this story. At first she appeared unaware of the virus, but then recalled vaguely hearing about Covid from a CNN newscast at the airport. "Right now we're working on a golf cart battery that people can lick and not die, because folks have been doing that a lot recently down here. But after that, we'll get right on this Covid thing everybody's talking about."
We reached out to the Vanderbilt researcher who made the breakthrough, Ben Dunn, to hear about this miracle. Surprisingly, Dunn told us that the vaccine wasn't that hard to make. "Oh yeah, we've had it ready for a while. But we were told to hold off until SEC students were back in the fall."
We then asked Dunn how the university was sure other SEC schools would return in-person, to which, after laughing, he answered: "That's a good one! Yeah, sure, we definitely expected multi-billion dollar institutions to prioritize the health of their students and the surrounding communities they're a part of at the price of their exorbitant administrator salaries. Sure thing, buddy. Ha!"
We also asked why the university wouldn't at least release the vaccine to its own students. Dunn said, "That's a good question. All I know is that there are definitely a few research projects going on involving human DNA, and I've been noticing a lot more imports of human saliva to our labs. So, I guess if you see a version of yourself walking around campus, you'll know why the administration held off."
Dunn informed us that his lab produced twenty million doses of the vaccine and has a hundred thousand left to dispense. When asked where the 19.9 million doses went, Dunn explained, "Deirmeier is actually a collection of millions of single-celled alien life forms masquerading as a man, held together by an ill-fitting suit and the vengeful willpower of a dying Eldritch God. Each cell needed its own dose and he told me to give them to him. He was very convincing, especially after he started speaking in tongues."
When asked for comment, Vandy football coach Derek Mason was blunt about where he stands. "Look, we all know that the only way we'll ever win a championship is if we blackmail the rest of the SEC, or if the Vandy Boys decide to play football. So yeah, I support the school's decision to selfishly and callously risk lives in the name of that retroactive Natty."
Cassidy Miyas, spokeswoman for Chancellor Daniel Deirmeier, discussed the university's priorities in its demands. "Our priority remains to provide a world-class, engaging, residential and academic experience to all of our undergraduates in this challenging time, and we feel these new acquisitions will help us better achieve our goal to serve our Vanderbilt community… okay, we're off the record now? Ha! Yeah right! We're already in the works to annex the University of Kentucky, we're getting transfers from UF left and right, the space station superweapon is already hovering in orbit above the Ivy League and the Covid-21 bioweapon is almost ready! This is just the beginning of Vandy's era of dominance over American higher education and the world!"
This has been a report from James Blair, filling in for previous author Wren Intu, who suddenly died in a car accident after sending her interview recordings.