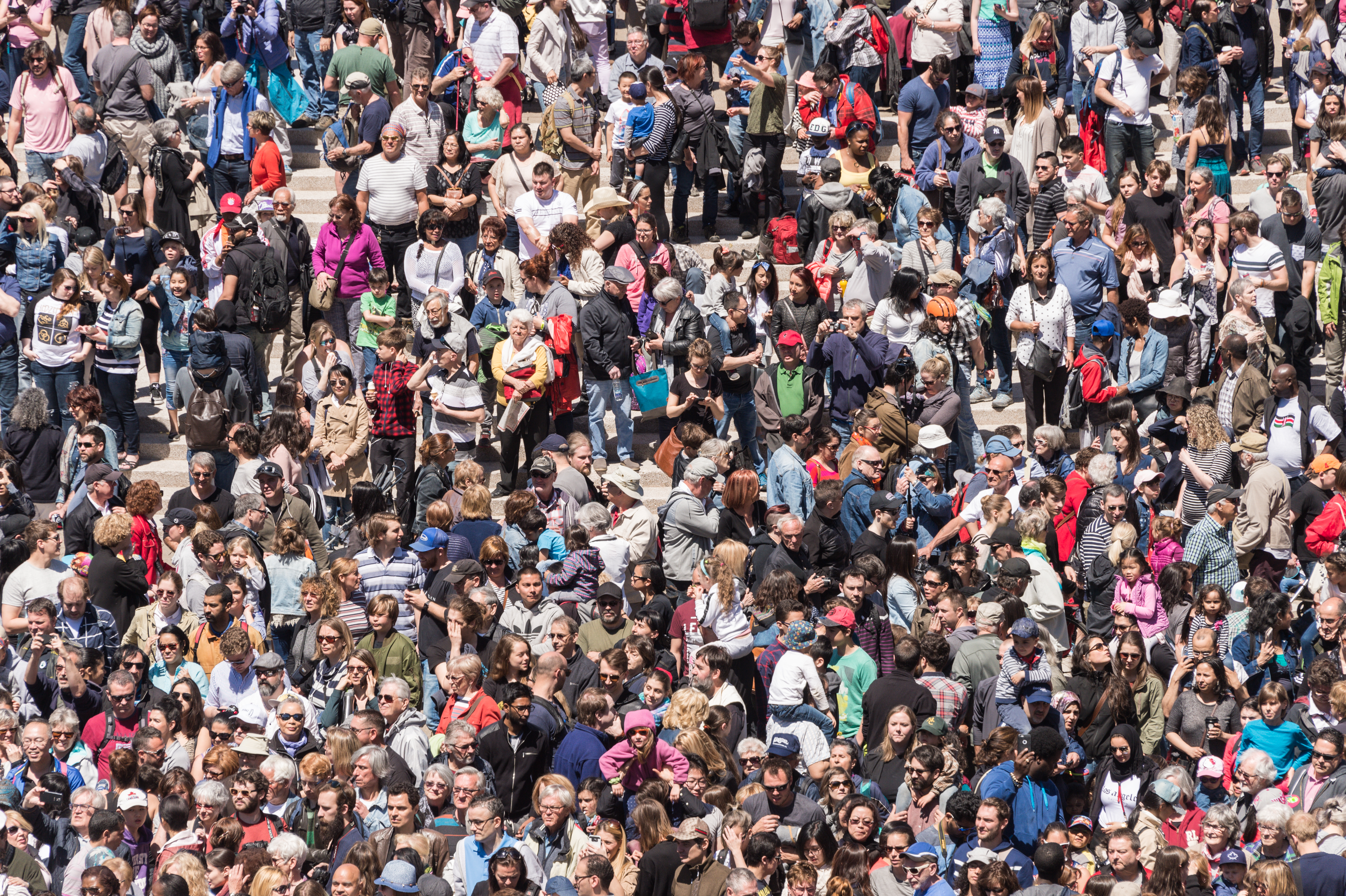 Ogallala, Nebraska:

In what the Ogallala Police Department called the worst crime scene ever witnessed, three were killed early Monday morning as Nebraskans everywhere rushed to get the best Cyber Monday deals.

People were lined up hours before stores opened, hoping to catch a steal-o'-deal on a Blu-ray DVD Player. Many, however, reported not having gotten enough blood on Black Friday and just wanted to see some fools die. There were reportedly twelve people who didn't know Cyber Monday wasn't a physical sale and were ready to fight for discounts. The other 4,725 Ogallalans lined up to see those twelve fight to the death.

"Yeah, I know it's Cyber Monday," Ogallala native Tom Dickerson stated, "and there are no in-store deals. But I only saw like five or six people get trampled on Black Friday, so I came out to see an encore. My hope is that Nebraskans don't know how to use the internet and will think Cyber Monday is like an in-store Easter, where Black Friday is resurrected three days after it dies."

Here is a list of those who died:

Jimmy Paxton (98) – This father of four and grandfather of 22 rushed to Sears in search of a cheap washing machine. However, he didn't realize that Sears was now an undercover drug-dealing den and was shot by an intoxicated opioid dealer when he asked for the best that Kenmore money could buy. Just kidding! You get opioids from your physician; the dealer was high on heroin. The dealer's website did have a 20 percent off promo code for online orders of fifty dollars or more.

Malala Yousafzai (21) – Few people know that the Oxford-educated Pakistani and Nobel Prize winner had a quaint winter home in Nebraska. But after surviving a bullet to the head from the Taliban for advocating for female education, Malala was killed by mother of three Tammy Tonya on Monday over an Emerson TV that was normally priced in-store, but five percent off on Walmart.com.

Dolly Praton (22) – A recent graduate of Ogallala Technical, Dolly Praton majored in software development technologies. This makes it even more ironic that she shoved her way into Walmart early Monday morning to get half-priced avocados that were online-only. Ms. Praton, a millennial, is not survived by any children. However, she did have a really cute Beagle that will slowly starve to death in her apartment over the next two weeks.