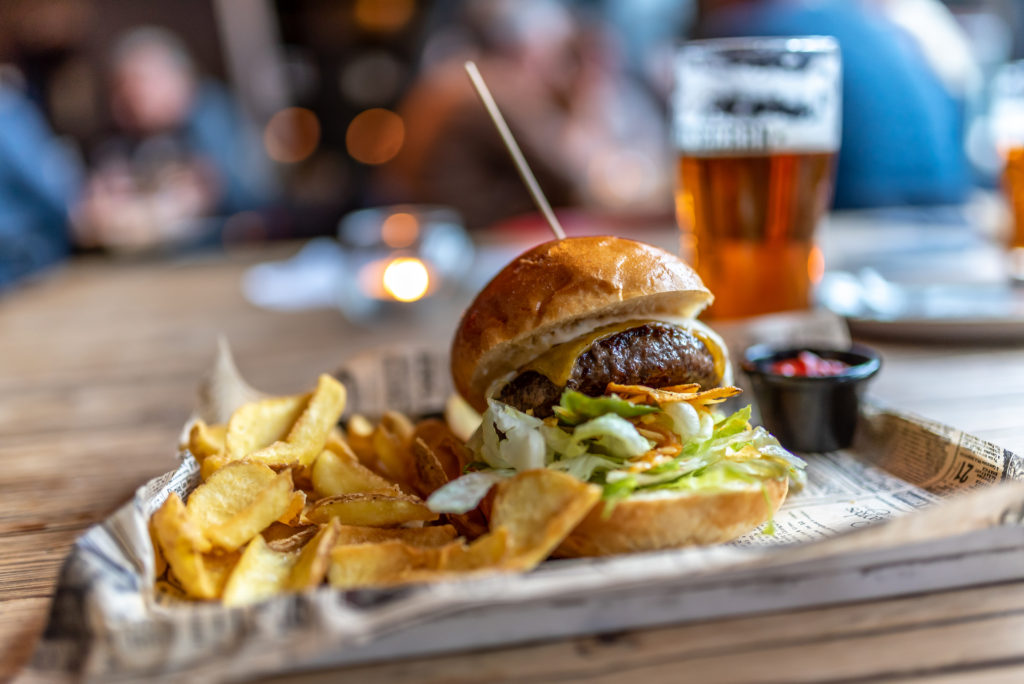 After the overwhelming response (0 comments) and professional interest (all of us got invited to write for SNL) that stemmed from our fuckable statues article, The Slant has decided to continue sharing our expertise with the student body.
Whether your roommate isn't leaving or the allure of planking over your partner on an ancient twin mattress isn't enough, here's our advice on the top Taste of Nashville restaurants in which to suck dick.
#1. Cabana
No better place to slob on a knob than that weird restaurant that hosted the first fraternity date party you were invited to.
What Cabana really offers, aside from nostalgia and the same lighting scheme as a freshman boy's dormitory, is privacy. Get your canoodle on in one of those fancy little booths and no one will be the wiser.
Nothing gets the heart pumping more than a waiter bringing you fried alligator chunks and a super watered down moonshine cocktail for a palette cleanser. What else can you expect from a restaurant that looks like your senior year prom party bus and has every flavor of Western Son shot? Mmmmm.
#2. Oscar's
New to the menu but not new to our hearts, Oscar's is the second best place to give a sloppy toppy to your dearly beloved.
I would say that their bathroom is great for this activity, but to be honest I've never used it because I only go to Oscar's to order eight $3 margaritas en masse and then sprint back to my car before hordes of bitchy freshmen start judging me.
Oscar's ranks this highly because they'd accept an Elevated Vape shop business card as an ID, so if you say it's legal to suck a dick under their tables after you and your boo reach marg #3, they'd probably just accept it.
#3. Nicoletto's
Fellatio kind of sounds Italian, so I think Nicoletto's wins a spot by default. Furthermore, summertime is a-coming; you can be too, as their outside seating is exceptional and definitely conducive to an over-the-pants hand massage. For privacy, you can always burrow under the porch, as I'm pretty sure that's where all the Blair students live.
#4. Sun and Fork
Since everyone you've ever met will be there at the same time you are, Sun and Fork provides a sense of community and options to call in a second for a celeb slob when your jaw gets tired. Give brain and get brain, as you can definitely study here afterwards.
#5. Hopdoddy
Hopdoddy? More like hop on daddy! Hopdoddy appears more conducive to penetrative sex given that it exudes toxic levels of that particular brand of country-hipster Nashville testosterone—I can't explain it. Hopdoddy is definitely a place with high enough booths and irritated employees that no one will notice you sucking some secret sauce while your date pretends to enjoy their pint-size burger. However, if you're looking for a place to suck the chrome off of the tailpipe of whatever asshole chooses to go here, you can congratulate yourself by deepthroating a basket of truffle fries. Damn, those are good.
#6. The Admirals Club at BNA
Considered by many to be the "precious flower" of the Nashville food scene, The Admiral's Club is the perfect place to give someone else's wand a little polish. While it's a little off the beaten path, why not get a taste of Nashville the second you arrive in said city? Some may claim that BNA restaurants aren't a part of Taste of Nashville, but seeing as they've probably accepted a Commodore Card as an ID at some point or another, I can think of no better place to get your rocks off before take off.
#7. Donut + Dog
Unfortunately, this restaurant is not the sort of place where anyone's dog is going into any donut holes. Pity, because the name sets it up perfectly for that pun—but that shouldn't be a problem for any cunning linguists. If you want to get down on your knees and do as Monica Lewinsky once did, then Donut + Dog is your place. The absolute obscurity and oddness of what this place serves screams to me that sneaking around the back and giving a zesty Gluck Gluck 9000 would be appreciated by the staff, as the notoriety would give them actual business.
#8. Starbucks on 21st
Disclaimer! DO NOT go to the Starbucks inside Barnes and Noble, the vibe there is atrocious.
This place is visited so often that it might as well be on the card. Starbucks's outdoor porch is perfect for the voyeurs of the student body, and the contradictory atmosphere created by "stressed out" HOD majors and hungover business minors will act as the spark to the hunk of burning love that your passion is if you're sucking dick at Starbucks. Emphasis on hunks of love, as the espresso access and high-nicotine device concentration will really aid in providing you with a seamless post-hookup dump.
Go forth and conquer!