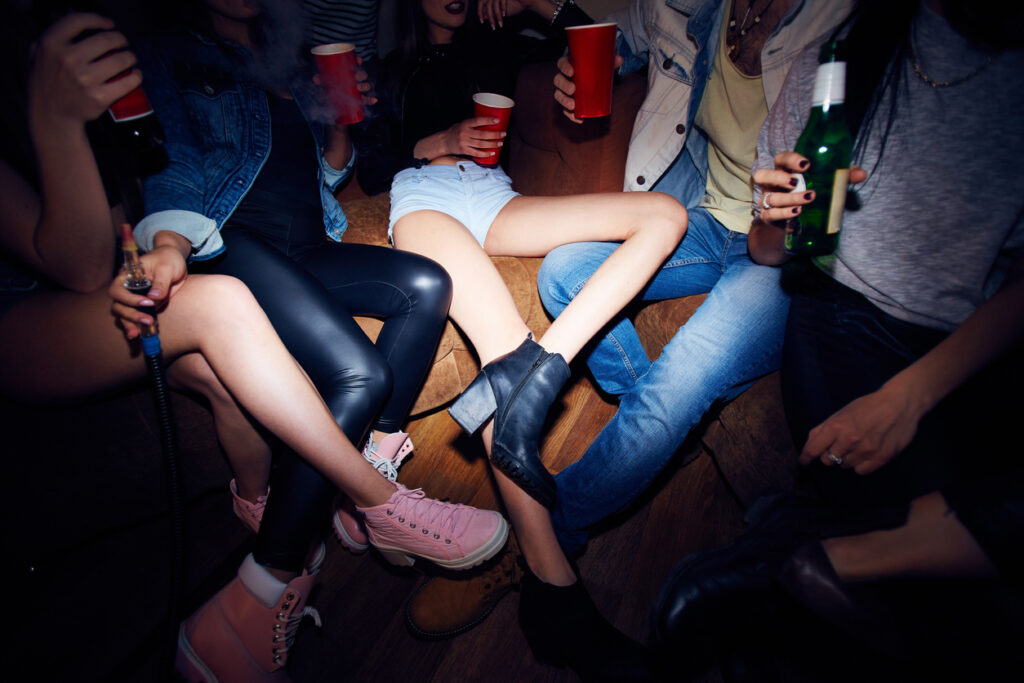 By: Justine Del Monte
Hit show Euphoria's second season has left parents and activists alike in shock over its inaccurate and harmful portrayal of adolescence. 
The series focuses on antagonist Rue (Zendaya), a teenage drug user who is fresh out of rehab and ready to take on the world as a recovering addict. With the love and support of her newfound friend-turned-lover Jules (Hunter Schafer), she chooses sobriety but quickly relapses after facing relationship issues.
Amidst glittery montages of Rue snorting pills, borrowing her pal's warm piss for drug tests, and doing literal heroin, we glimpse into the lives of her peers at Euphoria High.
Take Kat, for instance. Her newfound confidence sparks her desire to make sexually explicit content on the Internet. Local drug dealer Fez happily murders his drug supplier while capturing our hearts with his warm, kind demeanor. And, we can't forget Nate Jacobs who framed an innocent man for assault while his father commits unthinkable sexual acts–if that's not a nuclear family, I don't know what is.
For these characters, drugs, partying, sex and porn are all integral parts of their everyday lives. Thus, leaving parents to ponder one question as to how the show might impact the minds of young viewers:
How the fuck do they bike everywhere?
It doesn't make any sense. Not one bit.
Like in one scene they're at a house party in the Hollywood hills and the next minute they're biking through an apple orchard? There's a zero percent chance that their community is that accessible for sustainable modes of transportation, let alone when they're wearing high heels and are even higher off of drugs sold to them by a bald bitch named Mouse. No way in hell.
It sets an incredibly unrealistic ideal that America was not made for cars and that politicians continue to suck Henry Ford's six-foot-underground cock. Planes, trains, and automobiles, baby. Next thing I know my thirteen-year-old kid's asking me if I can teach him how to ride a bike and I have to tell him no and explain to him that we don't live in Denmark and I have to spend $3.99 per gallon on gas just to drive down the road so I can buy him meth. And also glitter.