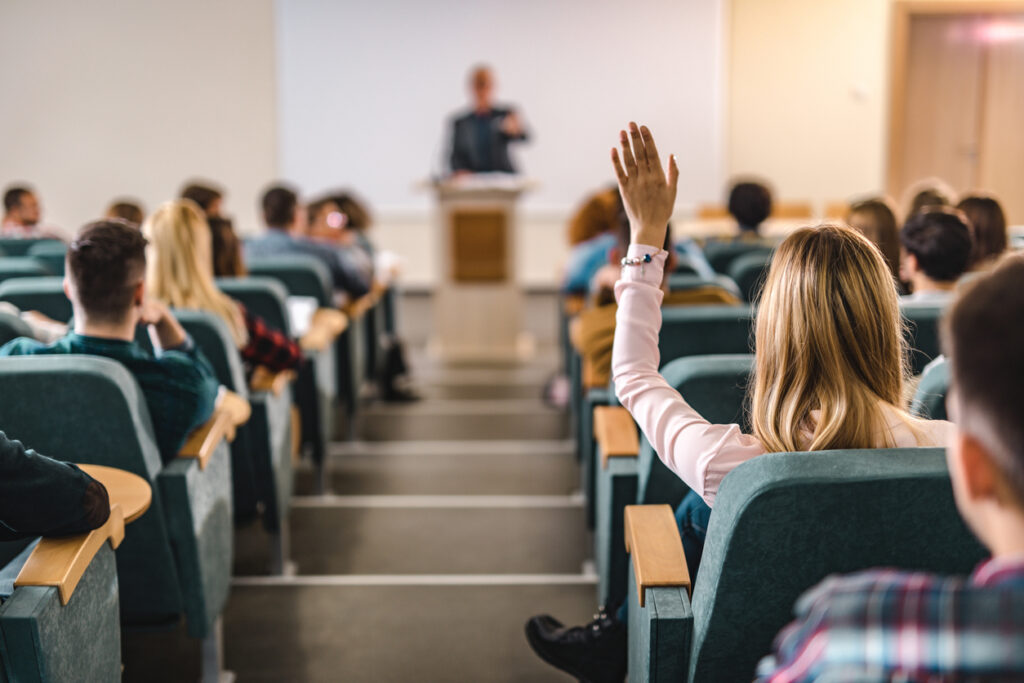 NASHVILLE, TN – Just days after Panhellenic Preview Day dealt a massive blow to the feminist movement on Vanderbilt's campus, a new hope emerged on the morning of November 17th, in an 11:10 a.m. MW upper level HOD class.
Annie Albright, a senior from Dallas, was reported as taking what may be the largest stand for the feminist movement since 1920. According to key witnesses in the class, Annie paused her riveting and one sided conversation with a Vanderbilt baseball player in order to ask the professor a question tangentially related to the course content.
"I was shocked!" said classmate Alex Camden. "Never in my life did I expect Annie to pay attention to what the professor was saying, let alone ask a question that benefited the entire class. One moment, she was telling some athlete about her 'crazy weekend at KA,' and the next minute she was tucking her boobs back into her Lululemon Align Tank and raising her hand."
Jared Duff, a fellow senior and Astronomy major who thought this HOD course would satisfy an AXEL requirement (it does not) offered additional insight into how Annie's comment broke class and larger societal norms: "I sit behind Annie and regularly watch her shop for Golden Goose the entirety of the hour and 15 minute lecture. I've actually become pretty invested in her online shopping. One time she dropped $700 on a Moncler vest on a Wednesday morning. Anyways, in between putting her hair up in a claw clip, taking it out and then putting it back up, I have become accustomed to witnessing her shamelessly enlighten the boy near her with the details of her social life. I don't know how she is passing this class. I don't think she's taken a single note."
One classmate, who asked to remain anonymous, reported that Annie had raised her hand one time previously during the semester to talk about her internship with JP Morgan. "No," said the student. "It didn't have anything to do with what the professor was talking about."
Given Albright's history, both Duff and Camden told The Slant that they were surprised to see Annie's hand raised on that day. According to Duff, he assumed she was merely grasping for her claw clip again. "But then she surprised us all. Even the professor was shocked, and faltered for a moment before relating her question back to the failure of the Challenger Expedition."
The Slant reached out to Vanderbilt Women in Business for comment on this momentous accomplishment, and what it means for their association. The president of the organization noted that Annie would be honored during their next meeting for her commitment to defying gender norms on campus and in the greater community.
Annie could not be reached for comment, as she always seems to be in a rush or on a phone call and makes it everyone else's problem. However, she was seen at a K Sig tailgate last weekend, sitting on the lap of a fellow HOD major, undoubtedly offering him additional insight into course content.