We are required to have a meal plan, Vanderbilt should be thanked for the sexual pleasure starvation gives me.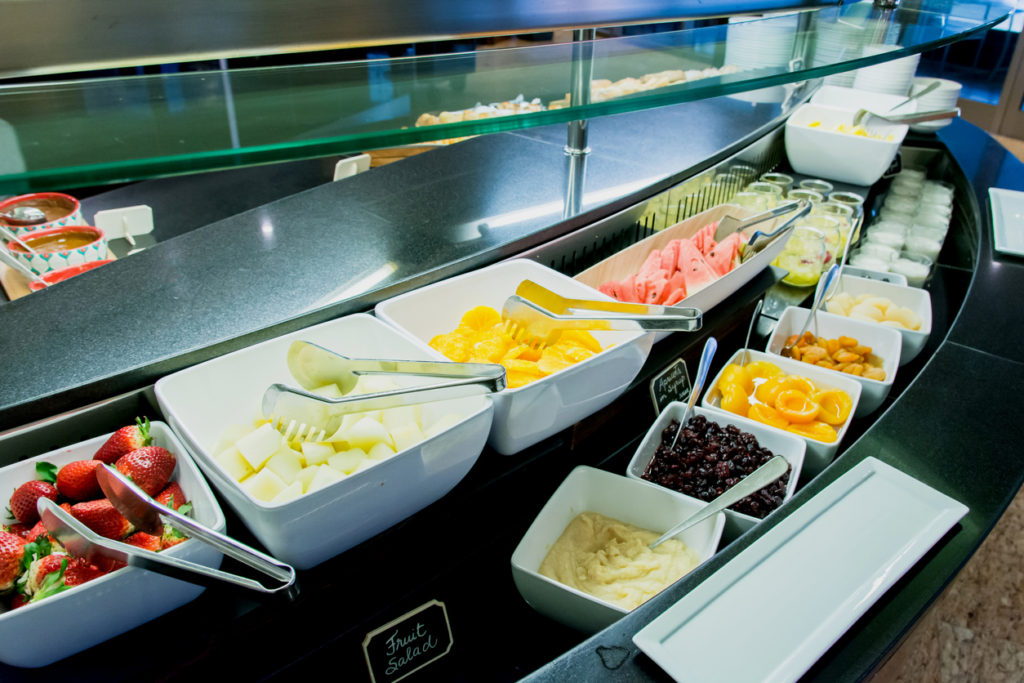 In Response to: "WHITE: Vanderbilt Campus Dining made me cry"
I came in Rand the other day.
Don't get me wrong: I am a sexual person. Cumming isn't out of the ordinary for me. It is how I process things. But, if you asked me in 2019 why I was cumming over Campus Dining I would have guessed that I caught the eye of the carrot in the Rand food fight mural—not this.
You know the feeling when a bunch of seemingly little things have been turning you on throughout your day and then the tiniest turn-on pushes you over the edge and you finally finish? That's exactly the build-up I experienced with Campus Dining these past few days. I waited in line for hours, they ran out of what I wanted, I had already skipped my morning pleasure session to make sure I had an hour to wait for dry scrambled eggs—and it finally pushed me and my starvation fetish over the edge.
I came in Rand. Thus, the ten temptations of campus dining were realized as the post-nut clarity and emptiness set in.
Temptation 1: Lines
You know the feeling when you're exhausted and you can't get it up? Thank God campus dining came through with some cocaine to give me that last little boost. Plus, when I'm coked up, I don't have an appetite, which is great since there's no food at the dining halls.
Temptation 2: Vegan vs. Vegetarian
Campus Dining doesn't care if you're vegan or vegetarian, and neither do I—I'll pleasure myself to the fake eggs, vegan or not. Also a big fan of plant-based condoms.
Temptation 3: Containers
Destroying the environment is a huge turn-on for me. Every time I think about a polar bear dying of heat exhaustion, a forest getting chopped down or a turtle choking on a piece of plastic, I get an immeasurable amount of sexual pleasure. Thank God that Campus Dining switched back to using disposable containers and supporting my climate change kink.
Temptation 4: Drinks
Every great society has its aphrodisiac. The Ancient Egyptians had mummy penis, the Scots have haggis and Vanderbilt Campus Dining has delicious SoBe lifewater. Vitamin Water's hot step-brother is sure to send you to the stratosphere.
Temptation 5: Variety
I, for one, like predictability. I don't need some fancy "roasted chicken" every day. Pro tip: Ask for the Sloppy Joe Sunday Special. You'll leave satisfied.
Temptation 6: No Snacks
Oh, so you're gonna take a five minute break in the middle of sex for a snack? Do you want some orange slices and a juice box? Like any normal Vanderbilt student, simply walk to one of the two dining halls, eat one unhealthy meal a day, and pull one or four off during the 30-minute wait for your meal. Can you tell I'm sexually frustrated?
Temptation 7: Running Out of Food
We've all been there. You're ready to get balls deep in what could only generously be described as curry, excited for a Campus Dining dish that's a giant middle finger to the entire Indian subcontinent, but you arrive at the front of the line and all that's left is overcooked rice and disappointment. Relax, though—by not providing you food, Vanderbilt Campus Dining ensures that you can maintain that unhealthy, underweight BMI and achieve that modelesque figure your doctor advised against. Hunger is hot!
Temptation 8: Nothing is Open!
Even though Campus Dining gives me immense sexual pleasure, sometimes it's nice for a change of scenery. Thankfully, dining hall closures force me to seek out other spots for food pleasure. Crank the spice level up to 5 and let's get going, Satay.
Temptation 9: The Required Meal Plan
We literally do not know what to do about this issue—and that's incredible. If you're into feeling submissive and completely fucked by the man, you'll love how Campus Dining treats you.
Temptation 10: It Might Not Get Any Better
Vanderbilt's only reason to solve this problem is actually caring about student well-being. After all, we could all use a break from the constant ecstatic state of food denial. However, they have made it very clear that this is not one of their primary concerns, explaining that I "should seek professional counseling for numerous issues" and "stop emailing them detailed erotica about Grins workers."
There is no incentive for them to change the system.
Students have been living in this reality, and we understand this system—Vanderbilt doesn't want us masturbating in public. We are privileged in many ways to have food that allows us to be masters of our own domain, but if Vanderbilt can't get its act together, I shouldn't have to stop my insatiable desire for lackluster food.
Instead, we settle for a dining plan that we have no say in, and in doing so, we settle for a quick come in Rand on a Wednesday afternoon.