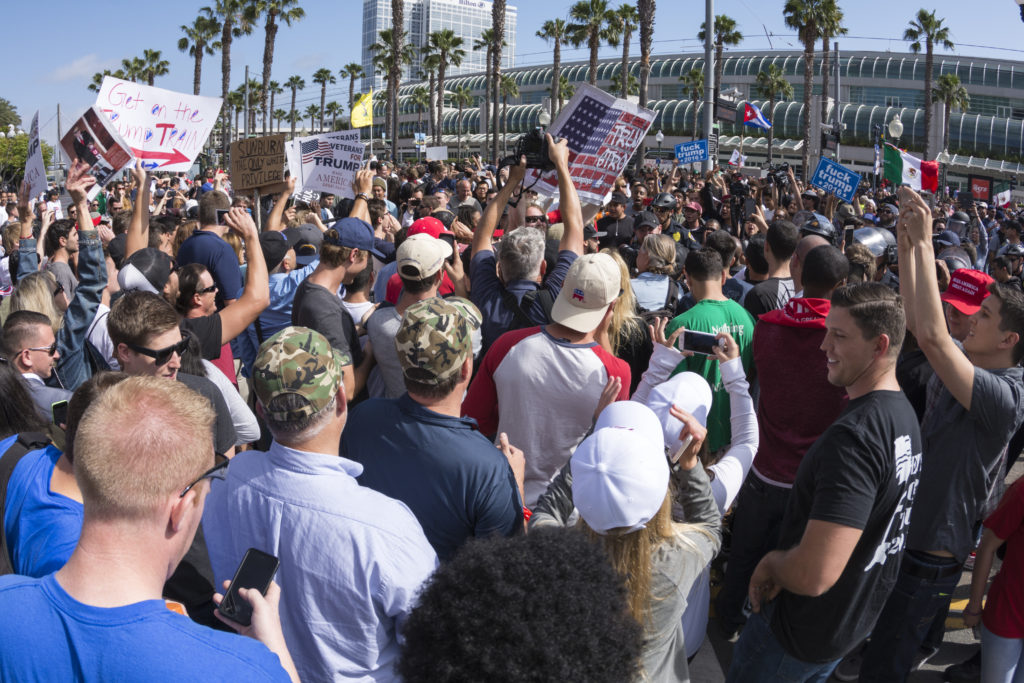 Uh oh! Everyone's favorite Disney+ show (you guys actually watch this?) is in hot water following a controversial recent episode.
A shocking plotline sees Wanda, played by Mary-Kate and Ashley's more relevant sister Elizabeth, take a trip to scenic Orlando with some neighborhood friends to attend the Conservative Political Action Conference, colloquially known as CPAC. Sporting a sleek "All Lives Matter" t-shirt, the superhero sits in on panels ranging from "Unite The Right: Where We Went Wrong" to "Those Gays Have Gone Too Far (Again!)".
For the uninitiated, WandaVision follows Wanda Maximoff, the woman behind the Scarlet Witch persona. And she's got one hell of a vision (?). Viewers have been waiting all season to see that vision play out (???), only for the unfathomable reveal that the real vision was white America all along.
Although viewers are outraged, Disney+ is standing firm behind its crown jewel. "We think it's important that our audience is engaging in dialogue," a representative told The Slant. "With partisan division at an all time high, we need to learn to find the good in these beliefs. #NotAllConservatives."
The dialogue in question? Slurs. Lots of 'em.
"I'd never even heard a lot of those words before," says an anonymous viewer. "I didn't even know we had slurs that specific."
In fairness, neither did we. But you know who did? Wanda.
The news comes hot on the heels of Gina Carano's ousting from The Mandalorian. And a source tells us that WandaVision may be following in Carano's footsteps, entering into talks with Ben Shapiro's The Daily Wire. Shapiro declined The Slant's request to comment.
Dick.