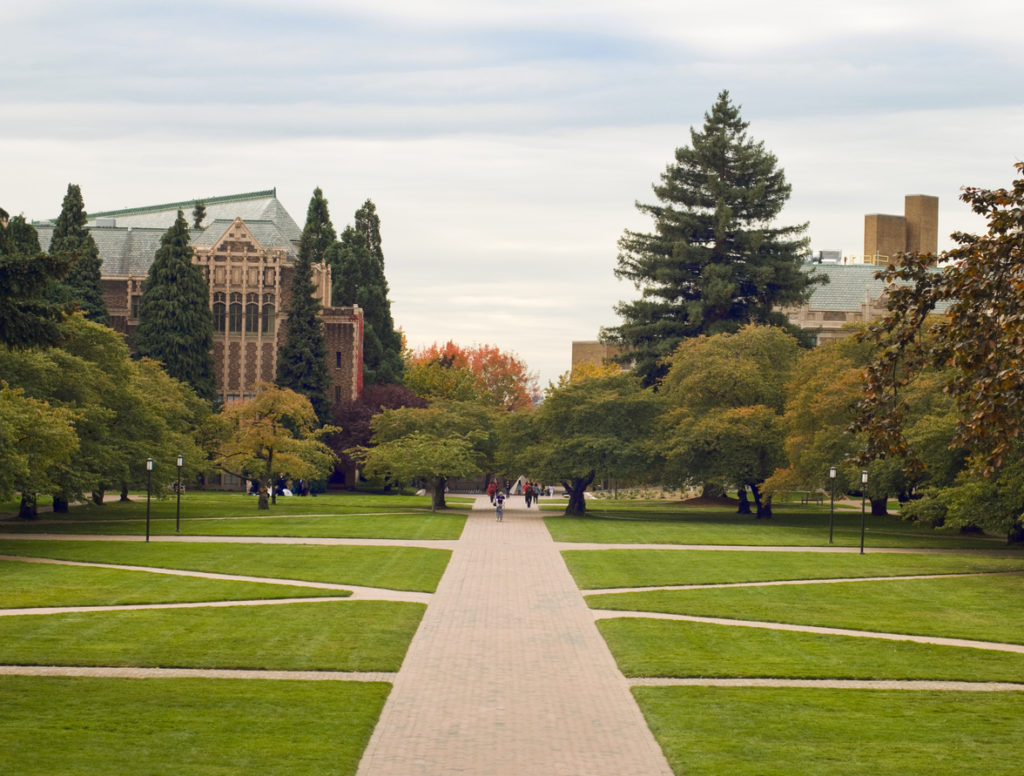 By now, we've all heard that we'll be returning to campus this fall, but with social distancing restrictions out the wazoo. Perhaps you lost your shit when you learned that you'll have to schedule your meals a day in advance with only a 15-minute timeframe to pick up dinner, or maybe you contemplated transferring when you learned that we'll be having classes on evenings AND weekends. Maybe it won't be so bad. I mean, who wants to tailgate when you could be titrating unknown solutions in your 4 hour Gen Chem lab anyway?
But trust me, that's just the tip of the iceberg. There's another set of restrictions and protocols—one that they're waiting to release until just days before students return to campus. Being the dedicated reporter and public servant I am, I threw on a ski mask and stuffed a few pillows under my shirt (they probably thought I was a provost or something), snuck into the administrative offices, and stole the top secret file. Here at The Slant, we don't wait for administration to cooperate with us.
Without further ado, here's what I found…
Health and Safety
We ask that all residential students abstain from sexual activity until the campus transitions out of Phase 4 of its Return to Campus Plan. The only exception to this, of course, are those in the "family unit" determined by OHARE.
Biweekly coronavirus testing will occur throughout the semester to determine if students have violated policy (1). This may be accompanied by STD testing to determine the source of infection. Additionally, there will be opportunities for freshman pre-med students to gain experience administering these tests.
Fraternities and sororities must utilize reusable metal straws when inhaling any substance, preventing the spread of coronavirus while decreasing usage of single-use plastics, if and when such social events may resume.
Page turners will be hired at Central and Peabody Libraries to prevent student contact with library books. If a student cannot see the text from 6 feet away, they may request to have the book read out loud. Students may not check out books.
Housing
First-year "virtual roommates" will be supplied with video cameras and monitors to set up in each freshman room in order to mimic the "first year experience." In accordance, roommates are required to share "highs and lows" at the conclusion of each day. Cameras must not be covered up for any reason.
Students living in Residential Colleges are required to attend two House Events per week. These may include (but are not limited to) virtual s'mores making (graham crackers, chocolate, marshmallows, and firepit will not be provided by University), virtual kickball, virtual karaoke, virtual dress-up-as-harry-potter-characters-and-pretend-you're-in-hogwarts, and, of course, virtual sing-a-longs. Oh wait, we already released that one.
In residential halls with communal bathrooms, students must sign up 24 hours in advance if they wish to reserve a sink, stall, or shower. Card swipes must be used to enter all bathrooms and access will only be granted if it is the time of reservation. In emergency scenarios, students may dial the Restroom Hotline and petition for an exception.
Campus Dining
Campus Dining will only serve meals consisting of WebMD's "Top 16 Foods That Boost Your Immune System," featuring elderberries, oyster, low-fat yogurt and miso soup.
If students arrive outside their 15-minute window to pick up their pre-ordered meal, campus dining workers will eat it in lieu of a pay raise. Students are given two "emergency swipes" which can be redeemed at Munchie Marts for an iced coffee and an Uncrustable.
Compliance
All students who do not obey protocol will be disciplined first with a warning, and then will be placed in Blakemore House with a randomly assigned roommate. We believe exposure to those who tested positive will ultimately build character.
Only face masks purchased from Vanderbilt Barnes and Noble will be deemed acceptable to wear on campus. Students may choose between designs that feature Chancellor Diermeier in six different glamour shots.
Students who disobey protocol and venture off campus will not be permitted to return. Tents will be set up at Centennial Park to house these students for a 14-day quarantine period before they are allowed to return to campus.
We recognize that while these policies may be difficult to adjust to at first, they will soon become the "new normal." To expand our mental health services, we have increased the hours of the University Counseling Center, which will now be open for virtual counseling from 2-2:15pm Monday through Wednesday. Students must schedule appointments 4 weeks in advance. Thank you for your cooperation as we continue to work together as One Vanderbilt.