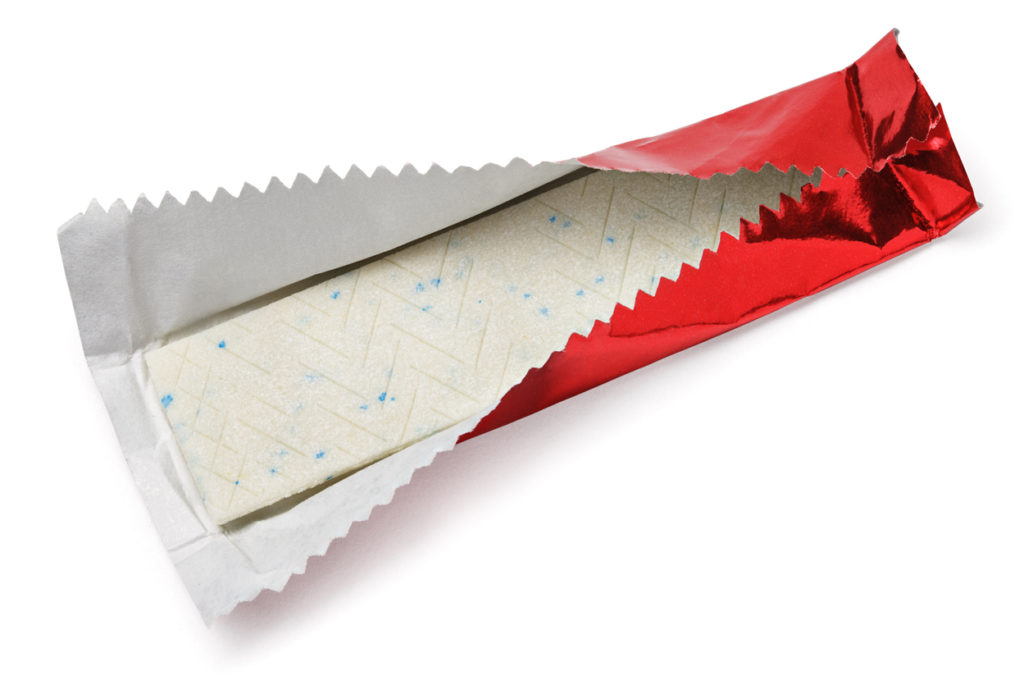 The news comes after an unprecedented visit from Baron Trump to the White House to actually see his parents for the first time since Childish Gambino came out with his "This is America" music video. Insiders say that he claimed feeling "unsafe" in school due to tweens using and loading up on gum without any caution. One student apparently offered him a mint flavored piece, saying, "C'mon, you know you want it." Aware of the safety concerns of the new report, Baron bravely declined.
Recently, the presence of different gums in schools has become an increasingly pressing issue for education systems. Last month, the New York Times published an article describing how students are now sneaking this dangerous product into schools – even putting their packs in Thermoses to get past the metal detectors. After Baron Trump's near-exposure to the product, the President could no longer sit and watch this epidemic play out.
When lawmakers were asked about the order — effective immediately — most seemed to think it was a good idea. Lindsey Graham responded, "The safety of our fellow Americans is of the utmost importance. Due to the tragic gum killings as well as Baron Trump's truly harrowing experience in school, it's obvious that this is the right decision."
Alternatively, however, Senate Minority Leader Chuck Schumer was horrified at the law. According to one source, he was heard shouting to an unsuspecting drug store cashier, "WHAT the FUCK has this country come to?? WHAT happened to my FREEDOM? Now I can't even chew GUM without the government watching me?? First they take away our gum, then what? Fucking mouthwash too?!"
Melania Trump, when fully briefed on the decision, replied with "Sounds fun." Short and sweet.
When the President was asked what these background checks would look like in practice, he began stumbling through his words. It seemed as though he was saying something like, "Big. Big checks. Lots of safety, I mean, lots of it. Lots of winning too. You don't know how good this deal is, is a great deal, it's the best deal. Just wait. These schools are gonna be safer than we've ever had before." He went on to scream something about Robert Mueller and then slowly waddled away.