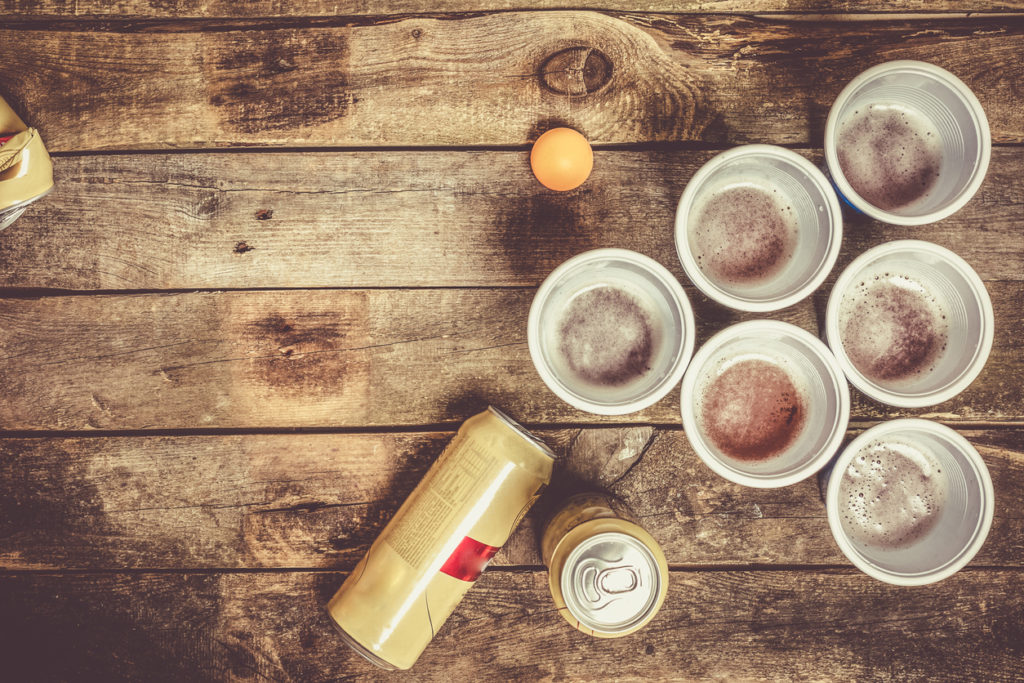 Homecoming weekend finally happened, the spontaneous two day shit-show that every Vanderbilt student looks forward to as the TIME to get laid. Winter jackets, chapped lips (or herpes), and that weird freshman who claims his legs don't get cold—they're all in full swing.
Vanderbilt homecoming is a tradition which has run for decades, but my dad has been running from me for 18 years now. Just as we were all searching for a modicum of happiness this past weekend, so too has he been searching for that packet of cigarettes he promised would only take a minute to buy. But back to homecoming. This cathartic, drunken rollercoaster ride is the only thing pulling you through your Economics class. That, and your hopeless aspirations of being a Wall-Street banker. But the real question on your mind is still:
When is my dad coming home?
Childhood trauma aside, homecoming was the perfect opportunity to harass all the alumni who can land you a summer internship to wither away at. Yes, even the awkward alum with the sweaty hands at your send-off party has some abstract utility in your soulless path towards commercial success. It's the only time where your attempts at unsolicited job prospects cannot be avoided.
Perhaps you tried to drown your sorrows in a lukewarm Whiteclaw after yet another 66 on your Chemistry exam. Budding alcoholism, am I right? I'll drink to daddy issues. Even though you weren't invited to any frat parties, you could always elbow your way through a crowd of drunk freshmen to enjoy the symphony of cowboy boots on elevated surfaces to the beat of "Big Booty Mix Volume 69."
So too was it time for alumni to return to their old stomping ground. Everyone felt the nostalgia of campus life, where peaking freshman year is not quite as bad as peaking in high school. You might be 26 working at Panera Bread, but surely freshman girls like a man with wisdom. As Matthew McConaughey once said, "That's what I love about these [college] girls, man. I get older, they stay the same age". Sorority girls love when drunk alumni flirt with them. Maybe you visited your old Commons house, to see if the dead closet rat in Gillette still remained, or those unused condoms you stashed in the ceiling.
Sadly, Homecoming is only once a year. Thankfully that gives you the much needed 365 days to finally get your shit together. Hopefully. Your four (or five) years here may be over, but you can always pump out a kid to live vicariously through many years down the line. That is, if you ever expect to see him.