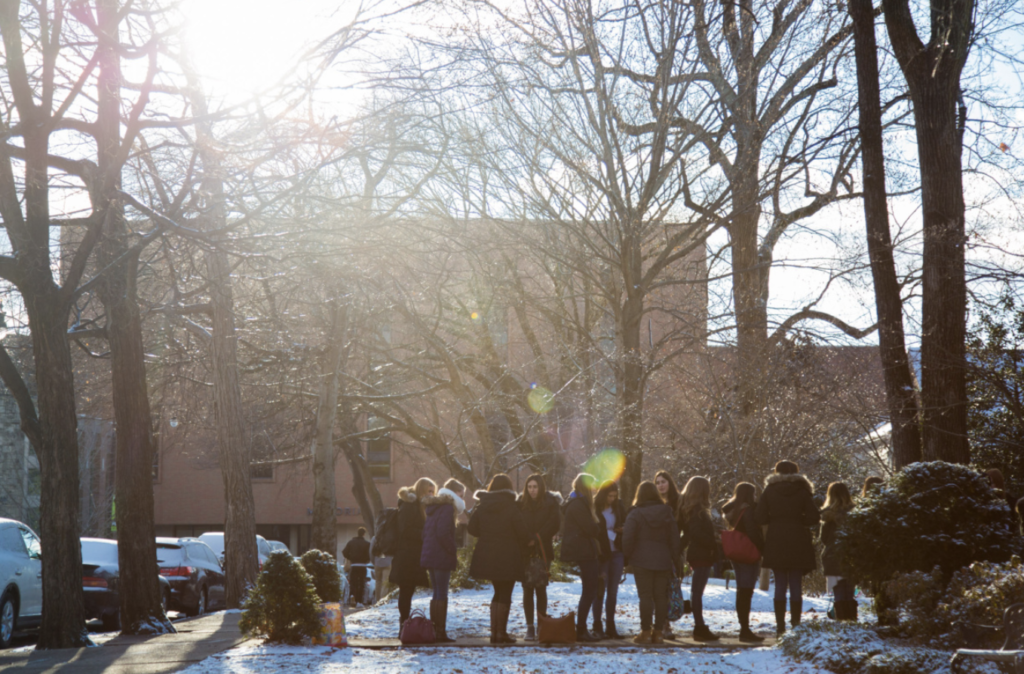 As the great Philadelphia 76ers like to say, "Trust the process." The phrase, oft heard during Vanderbilt's sorority recruitment process, is a completely valid expression of confidence in what is largely hailed as a perfect system.
Let's go through the facts.
First-year women and their sorority counterparts are allowed to get to know each other in a very normal, natural setting. There's nothing quite like having 100 girls singing at you and then forcing you to talk to someone they think you'll like based on nothing other than the information Mark Zuckerberg gave them. That's how everyone makes friends, right?
Sorority recruitment is one of the cornerstones of Vanderbilt's feminist ideals. While men are allowed to drink beer and get to know each other in a casual environment, the Panhellenic Council imposes rules intended to promote "honesty, respect, and sisterhood," according to the Office of Greek Life website. By not allowing PNMs (potential new members) and sorority women to connect via social media or interact off-campus, Vanderbilt women are allowed to exclusively engage in normal, real, lasting friendships with one another until recruitment begins. These pre-recruitment friendships are cornerstones of the Vanderbilt female experience, creating strong bonds like those mirrored in modern media, like Mean Girls' Regina George and Cady Heron.
One of the accords laid out by the Office of Greek Life also states that sorority women should strive to "prevent negative publicity regarding the Greek community," an effort that has been largely successful. Greek life has never come under scrutiny before, and sorority women have paved the way into a golden era of peace between the Greek and non-Greek community. Some might liken this new era to the Pax Romana or even the tenure and strength of the European Union.
"Dirty rushing," when sorority women target a PNM they like during the fall and introduce them to their sisters in an effort to get to know them better, is strictly prohibited. These nefarious attempts to have PNMs become better, natural friends with older women are a clear violation of the recruitment protocol. The dirty rush process disgustingly encourages PNMs to choose a house where they know and like existing members, which violates the values-based process OGL encourages.

Overall, it's clear to see that the sorority recruitment process is all-inclusive, fair, and an outstanding example of Vanderbilt's commitment to community. Heck, that must be why they aren't tearing all the Greek houses down!