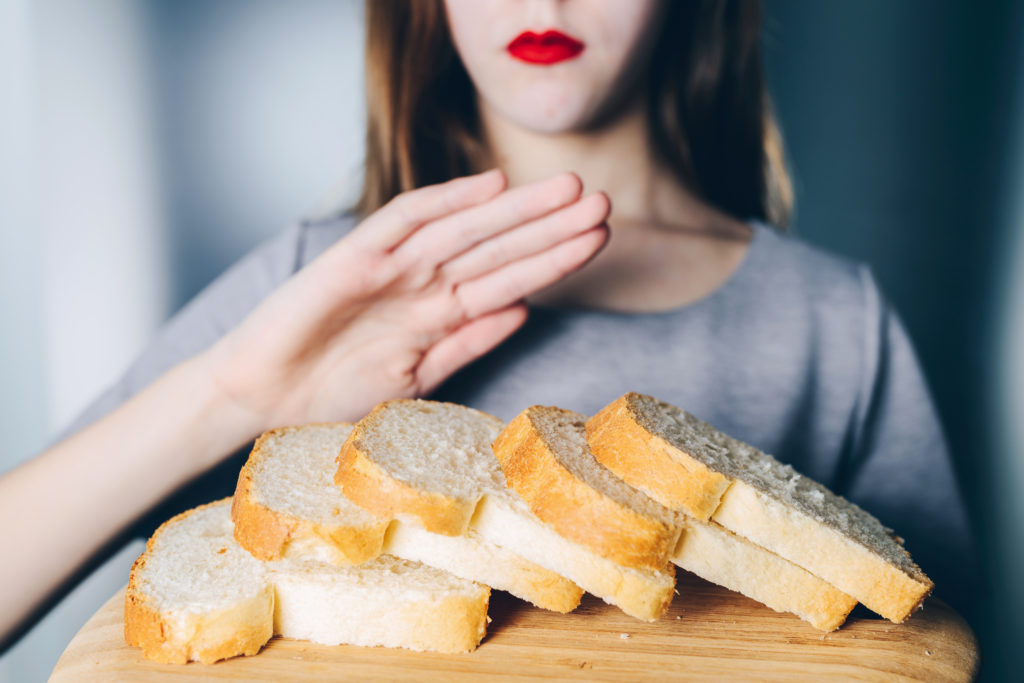 First thing's first, what the hell is gluten? Right now the only knowledge I have is that gluten is basically the source of all evil — it's "literally the worst" and "you could literally die from gluten" but I'm just literally confused on what gluten is. Kourtney Kardashian's diet, consisting of gluten-free pretzels and non-GMO milk, makes me want to shove my face in a 20-piece McNugget meal to offset all that fake healthiness. Hopefully the nuggets contain gluten. I'd rather die at 50 of arteries clogged with McNuggets than live up to 80 counting my gluten. You can count gluten, right? At this point I'm willing to bet that white people just made up gluten to sell more types of pretzels. Whatever it was, it seems to be turning their scrutiny away from black people and towards something more hatable.

Speaking of white people's hatred, black people used to be pretty high up there. But now they have more important things to worry about, like fake gluten. White people have evolved; they've taken it to a new extreme where having black friends is actually a major pro. It's cool that you have black friends, Tiffany, but pipe down about it. Tiffany sure as hell isn't bragging about all her vanilla, Starbucks-obsessed friends. Now, she's racking up watermelons (gluten-free) for all her shawties. Not to mention, Michael just dropped his latest mixtape called "Can I Say the N-Word Now?" because he made, like, two black friends. Honestly, this is why I hate white people sometimes– myself included, but that's for other reasons. You don't see me going around telling everyone that I dated a black guy in seventh grade. On my list of things to brag about, that's only, like, eighth, after how moist my carrot cake is and the fact that I use high-end, Korean deodorant.

I will say though, that the Tiffany's of the world mean well. They're annoying, but they aren't neo-nazis… At least I don't think they are? And hey, they aren't calling the police whenever they see a black person walk near their neighborhood. With MLK Day coming up, I think he would've been happy to see this immense progress. I mean, we've had a black president in the Oval Office, and it's not like an old white man ever tried to kick him out of office by claiming he was born in Africa. Plus, there were never any racist comics made of him looking like a monkey or anything. Oh, and it's great that the KKK is basically obsolete now — David Duke's multiple donations to our current president probably don't mean anything! Also, our most inclusive frat on campus, Kappa Kappa Kappa, just gave a bid to a guy that looks pretty black (he's Brazilian, but we'll count it). Aren't you proud, King? We're turning our hatred towards gluten now!