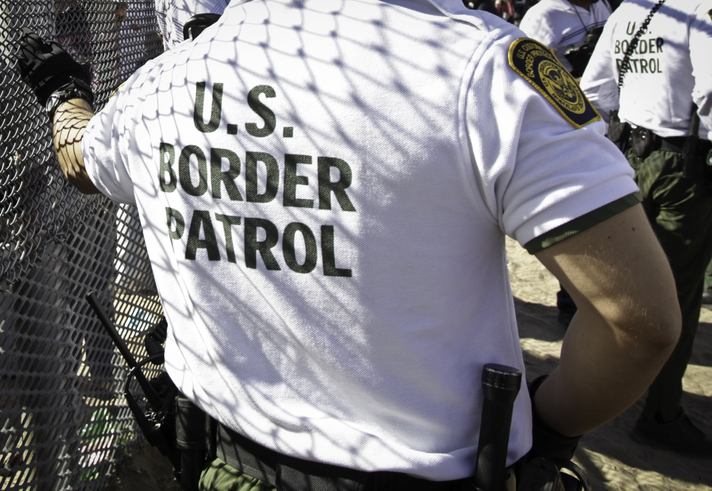 According to Secretary of Homeland Security Kirstjen Nielsen, recent tightening of border security is a result of "those darn Mexican banditos taking over."
"I mean, have you ever seen a single Western movie? You know how those banditos are," a Border Patrol spokesman said. "By the time you see their sombreros, they'll threaten you with their Colt revolvers and take your money and your wife. Most of the time, they'll be drug mules too–you can see the cocaine powder in their mustaches."
Nielsen also discussed widespread fear of Zorro as an important justification for the fortification of the border. "Don't get me started on that self-righteous vigilante. We don't need that type of disregard for authority within our borders. The only people who are allowed to use over-the-top violence here are our own law enforcement officials," she said. "Although, Antonio Banderas sure was fine-looking in 'The Mask of Zorro.'"
Perhaps most worrying was the threat of the chupacabra, the vampire-like cryptid that kills goats and chickens by sucking their blood. "Who knows? There could be a chupacabra hiding amongst the asylum-seeking children who we're locking up," Nielsen said. "It's not right to prioritize these people over the security of our nation. We can't let them terrorize our hardworking farmers."
Despite these new measures, Border Patrol officials predicted that the agency would have to resort to more violent tactics in the future.
"We try to stop them, but these people are like rats, or cockroaches. They won't quit trying to crawl in," a Border Patrol agent said. "Besides, how dare those monsters have their children with them when we tear gas them. Sure, you claim that you're fleeing violence in your home country. Reality check: it's violent here too, so you might as well go back. We're drawing inspiration from the Peacekeepers in The Hunger Games, because that seemed to work pretty well."
When asked about humanitarian concerns regarding detained migrants, Nielsen agreed to take the Slant on a tour of several detention facilities.
"As you know, these migrants are dangerous," she said, pointing to a four-year-old girl picking her nose. "Had we not stopped people like her before they infiltrated upstanding American society, who knows how many Mexican outlaws we'd have roaming the streets. She probably would have gone to New York to break El Chapo out of prison."
The Slant also spoke to several children being kept in detention facilities.
"Extraño a mi mamá," eleven-year-old Juan García Reyes said while wiping tears from his eyes.
A Border Patrol agent translated, "He said, 'I've come to steal your jobs.'"