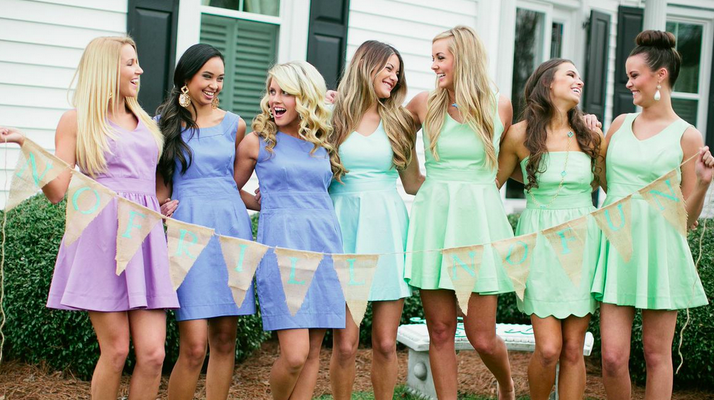 Nashville, TN—The Greek Life system at Vanderbilt has long been maligned for its lack of diversity, with the vast majority of members being non-Hispanic white students. However, the Greek Inclusivity Alliance has been in full force fighting against discrimination, and it appears they've scored a big win—a Potential New Member just found out she was cut because she was fat, not because she was black!
Allison Smith, a first-year from Atlanta, said she went into the process with low expectations and was delighted to hear that her failure wasn't the result of the institutional racism that's plagued the system for years. "Honestly, I was kind of bummed that I didn't get a bid from a sorority, but at least it's because I'm a size 10 and not because I'm African American," Smith said. "I felt like I fit into Alpha Beta well, but just because my doctor says I'm a healthy weight doesn't mean that my body is sorority material."
President of Alpha Beta Lily Caruso affirmed their commitment to diversity. "Unfortunately, we had to turn some PNMs of color away because they weren't the right fit, and by that I mean they probably wouldn't fit into the t-shirts we ordered," Caruso said. "But we did just offer a bid to an African American girl whose dad is a billionaire and models for Teen Vogue France, so that gives us a new grand total of one black girl in our sorority. Obviously, we appreciate diversity."
Finally, some equality in Greek Life! Clearly, the sorority system has moved away from its racist past onto a brighter future where members are judged by real character attributes like physical attractiveness and how expensive their clothing is. We're one step closer to realizing that dream of Martin Luther King Jr.'s, where skinny white girls and skinny black girls can juice cleanse together at the table of sisterhood. Woohoo!