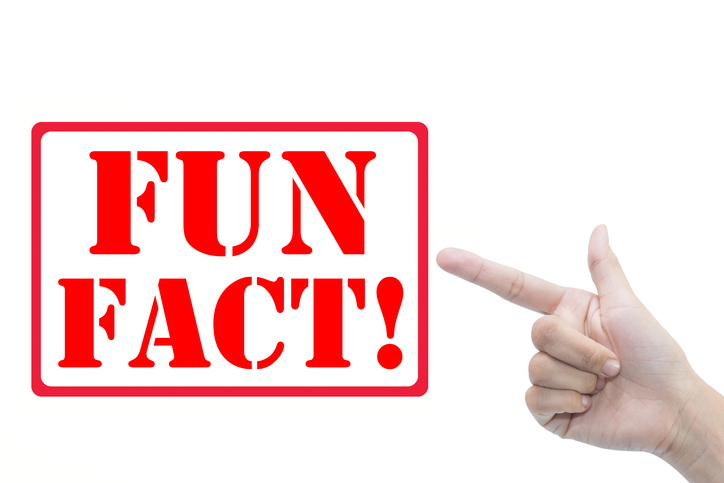 Congrats, you joined some bullshit club to make yourself seem like a "well-rounded" Vanderbilt student! Now it is time to do some shitty ice-breaking exercise, but this can be challenging for a boring fucker such as yourself. So, here are ten fun fact templates to help mask the mundanity of your sad, shitty life.

1. Least favorite religion:
Is it the way they dress? The way they pray? Huh. Be creative, superficial, there are no wrong answers. And hell, you just might meet some like-minded individuals to help you discredit an entire belief system. Neat!
2. Wackiest medical condition:
Mark has a third nipple? Tough shit. You, on the other hand, have a body filled with horror. Two years ago you had a rash that inched its way up your thigh and into your asshole! That shit was wild! You walked around with ointment on your fucking taint! Who the hell will forget that? Nobody. Not one person.
3. Scariest skeleton in your closet:
When you were young you watched your neighbor's house burn to the ground. You did nothing. Just stood there, alone, like a maniac, drowning out the screams with your own laughter. Ha! And the victims watched their burning bodies reflected off your bared teeth. You were smiling at them! They screamed some more. You clapped your hands! For within that fire, you saw the face of God. And my! What power he had! Oh! You wish to be a god! You can, you will! One day, and my! how they will burn!
4. Favorite Ice cream:
Mine's chocolate with fudge. I call it a Lazy Sundae! I'm so wacky! Teehee!
5. Coolest SeaWorld tragedy:
Everyone has a favorite Shamu attack. Not all public drownings are equal. Rank 'em! Share which one you think is the coolest. Maybe it'll show your sensitive side.
6. Rick Moranis's sexy-ass chaps or Andre the Giant's meaty hocks?
There are two types of people in this world: those who wank it to Moranis's limp chaps and those who get their nut by watching Andre the Giant wiggle his meaty hocks. Which one are you? I, personally, get my chub from those chaps. But that's just silly me.
7. If boys have a peepee, then what the hell do girls have?
Not a part of the article. Just wondering.
9. Greatest fear:
You are a small, shivering little runt. Naked on a cold slab of porcelain. Fetal, worthless. Daddy's little bitch. Dance for daddy. Shake it. Twist. You're in the rumpus room now, motherfucker. You're gonna die here, but not before daddy gets his nut. So why don't you dance? Do it, baby. Make it work. Jump and tuck. And when you're done slink back down your dark little precipice, and weep. Fuck it, tell them that. Tell them what you're afraid of. Not being enslaved, but being free. Without daddy you know nothing, you are nothing. And so, you weep.
9. Zodiac Sign:
OMG you are such an aquarius, aren't you? Ugh like I just have a sixth sense about these things LOL!
10. Life aspiration:
You wish to walk around wearing the sewn skin of another man's body. Several men. Some just soft, little boys. And oh! What a joy that will be! Not you inside those eyes they see! A grand illusion! The human machine! And all the people will wonder why that strange man on the subway smiles so. But you will know. You smile wider.