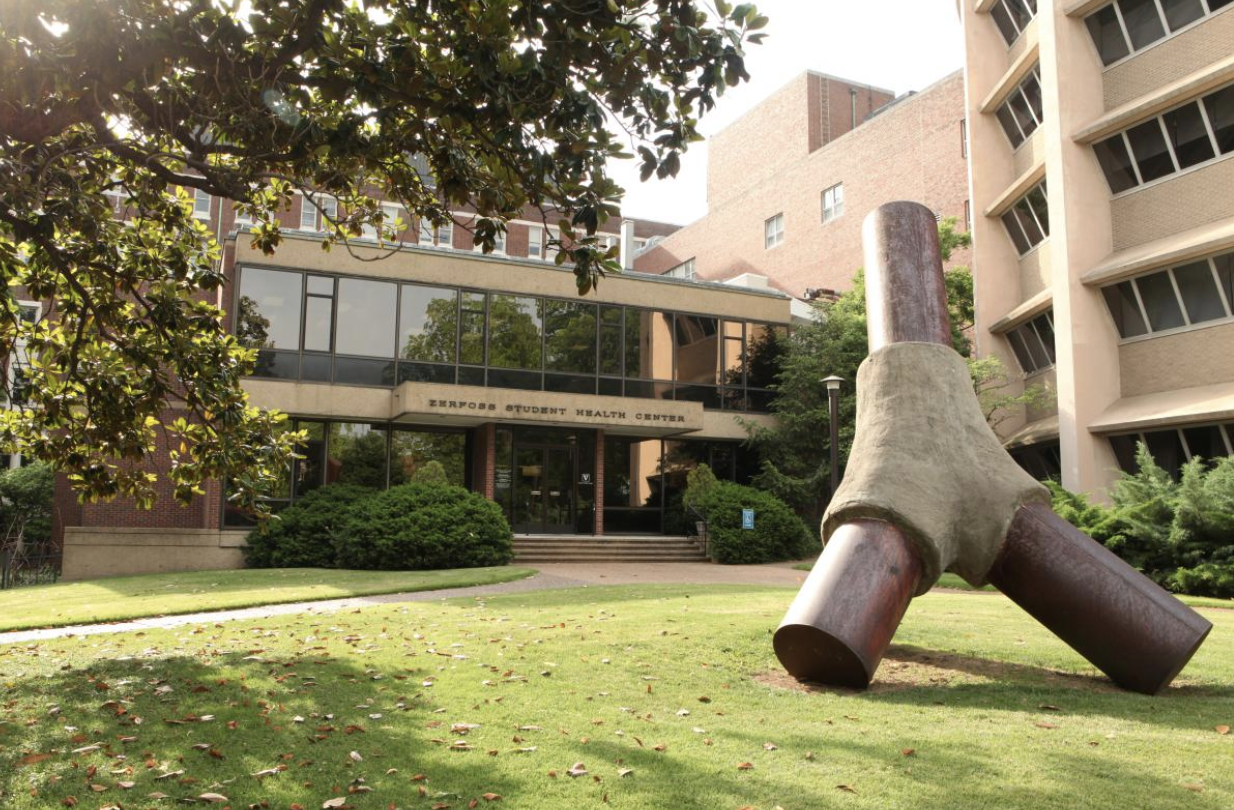 NASHVILLE, TN – Across Vanderbilt's campus this year, services such as Ofo, Lime, and Bird have rapidly built up large fan bases and proven just how adaptable the ride-share model can be. Officials at the Zerfoss Student Health Center have taken notice and decided to launch their own ride-share program to increase access to STD-preventing contraceptives. As of Monday, October 22nd, the Student Health Center will now be offering ride-share condoms to students around campus.

The program, called "Ride-a-Dore," will be run through a new app. Students can simply connect their Commodore Cards to their Ride-a-Dore accounts and use either Commodore Cash or Meal Money to rent condoms for however long they need them. Rental rates start at one dollar for the initial use and then increase proportionately to the amount of time students spend using the condom. After finishing up, students are welcome to drop off their condoms in a designated drop-off area, log off on their Ride-a-Dore apps, and take a photo of said condoms so the next user can find them easily.

The Slant had the opportunity to use the app while it was in beta-testing mode, and was pleasantly surprised by the simplicity and familiarity of the User Interface. The process of checking out a condom was efficient and incredibly intuitive. Users open the app, and are asked to connect their Commodore Cards. On the app home screen, each condom is marked off by an eggplant emoji. Simply clicking on any such emoji unlocks the relevant contraceptive for use.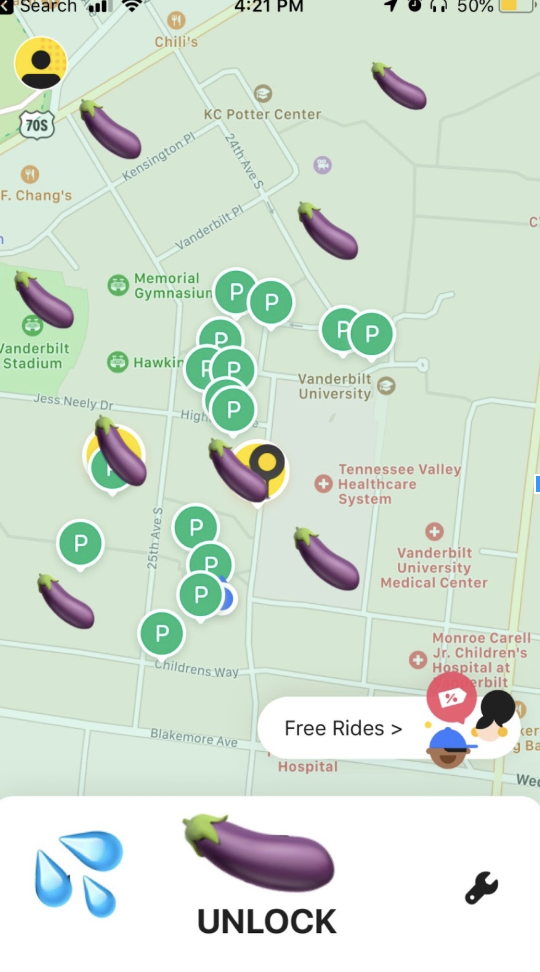 Class of 2020 frat star Nikhil Shah was quite excited about the program. According to Shah, "Bro, you don't even understand, this is absolute fire. There's been, like, 8 or 9 times this year where I haven't been able to find a condom, and that really sucks, mostly because I ended up getting gonorrhea. But now, I can just look for one nearby, pay a dollar, and boom, I'm safe for the next 3 minutes."
Student Health official Angela Rodriguez suggested that Vanderbilt is uniquely ready to take the next step of sharing condoms and cutting costs. "Given the sheer number of STDs prevalent on campus, this is a student body that absolutely needs to be using condoms more often. Whether it be in a Towers elevator, the bathroom of Alumni Hall, or even the Rand wall, students are always going to want to have easy access to contraceptive care." As we walked past the main quad, she pointed to one sitting at the feet of the Cornelius Vanderbilt statue, and another hanging off the card-swipe entrance of Buttrick, to point out just how prevalent the new Ride-a-Dores already were. Rodriguez told us that she is in the process of setting up a program with Uber Eats to provide free credit to students who signed up for Ride-a-Dore, both to drive signups for the app and to offer students the chance of a post-sex snack.

At press time, the Slant reached out to the Student Health Center to ask why Vanderbilt doesn't simply provide free condoms, in direct contrast to literally every other college campus. The Student Health Center representative simply handed us a bottle of Mucinex and told us to have a nice day.